Compression Performance Calf Sleeves OX
Technical details:
Comfortable fit & flex top band:
keeps the sleeve comfortably in place.
Provides a compressed fit
Airflow mesh knit:
Air ventilation construction inside the sleeve. Coolmax moisture-wicking material.
Moisture management
Optimal movement
Padded protection knit
Protects your skin from abrasions
---
Zero Point Real Graduated Compression.

Real:
Medical compression pressure (mmhg).
Graduated:
Compression gradually decreases upwards. This boosts the blood flow and lymphatic system activity.
Compression:
Keeps its pressure and doesn't change in use.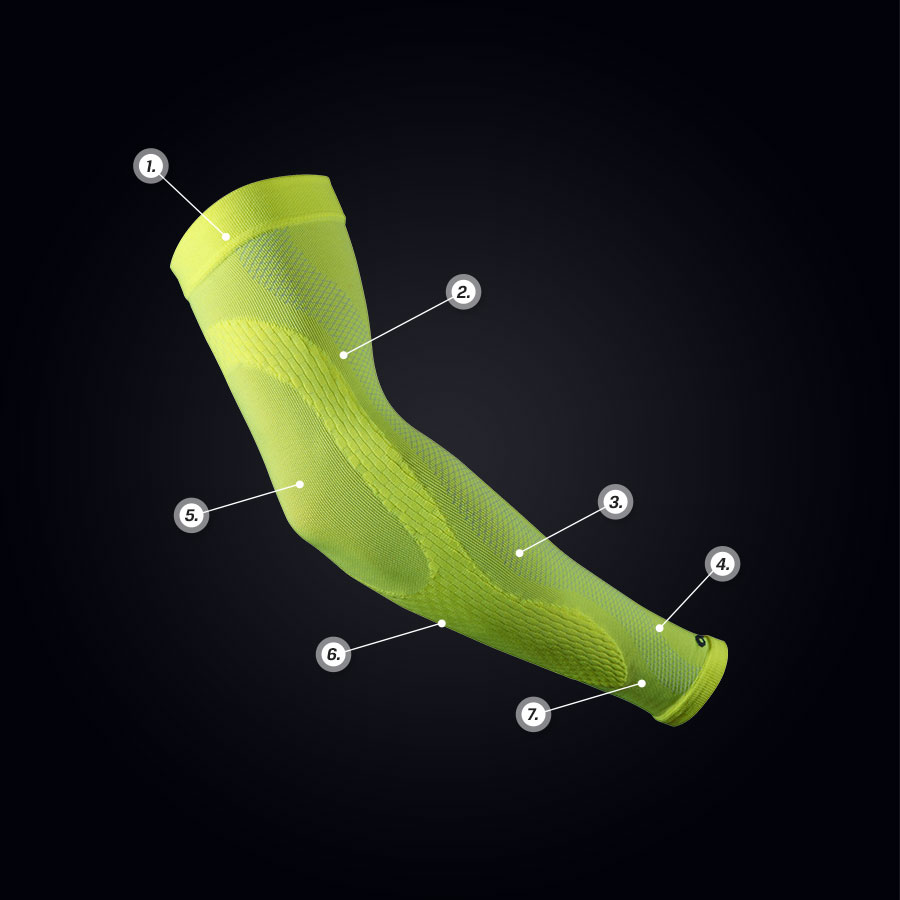 Compression Arm Sleeve Benefits
Zero Point Performance Compression Calf Sleeves are designed to bring more power and comfort to your performance.
Increased circulation and improved blood flow
Increased oxygen supply to muscle tissue
Reduced muscle strain and less exercise-induced muscle soreness of arms
Less lactic acid buildup in the arms during exercise
Improved energy, performance and recovery
Injury prevention
MAXIMIZE YOUR PERFORMANCE
The Calf Sleeves are designed to be combined with Compression Performance Ankle Socks OX.